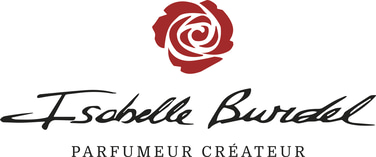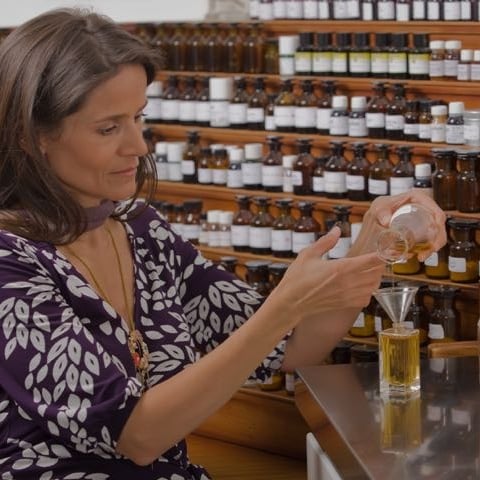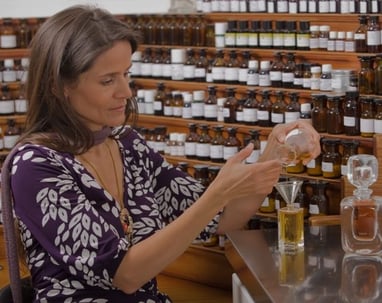 Isabelle graduated in 1988, from the worldwide reputed French Institute of Perfume, Cosmetics and Food flavourings, ISIPCA.She was quickly hired by Rochas then in Grasse as a perfume designer.
She has registered several hundreds of fragrances throughout 17 years of composition and formulation.
These fragrances were first sold in France, where she was trained and perfected her skill, then worldwide.With her extensive and valuable work experience, and her passion for luxury and excellence, she founded in 2005 her own company « Salon Privé Parfums » in Cannes on the « French Riviera ».
Her perfume house is exclusively dedicated to the creation of tailor-made fragrances like ornaments, all conceived and invented to reveal the specific nature and mystery of each of her clients.
This process revolves around the use of high quality raw materials coupled with exceptional execution. Its clients include internationally renowned companies such as Maybach, L'Hôtel du Cap-Eden-Roc and the Grand Hyatt Cannes Hotel Martinez.
Being a nose, or fragrance creator, is an art of composition, a dermal painting that requires expertise and talent
That extent, Isabelle has been a member of the French Society of Perfumers for over 20 years.
A story of passion and talent to bring your fragrance to life.