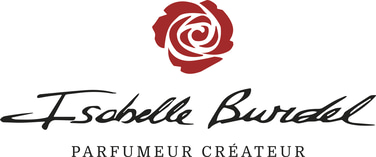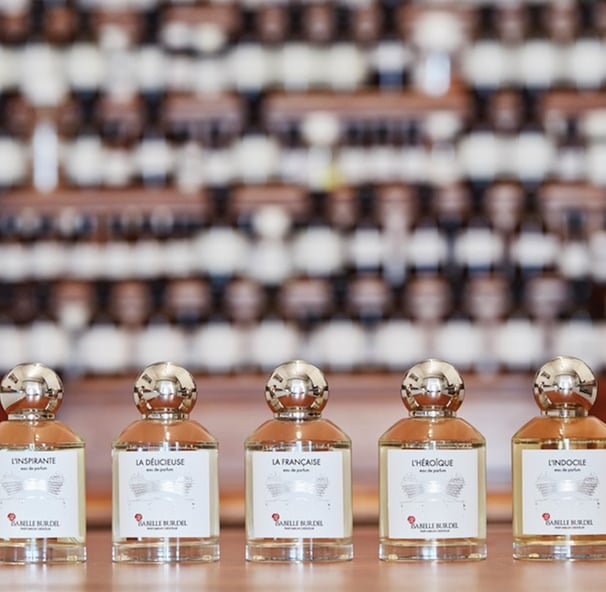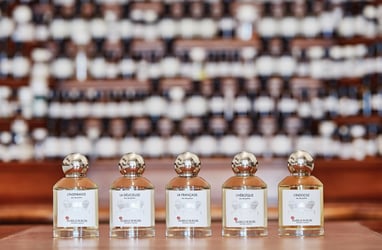 HISTORY OF THE BRAND
In 2018, to celebrate her 30 years of career, she created her own line of perfume "Isabelle Burdel, Parfumeur Créateur". Like the publication of an intimate newspaper, Isabelle publishes the creations from her private collection. These perfumes created during his career are true olfactory portraits. Thus, the perfumer makes us discover "la Française", "la Délicieuse", "la Inspirante", "l'Héroïque" and finally, "l'Indocile".Bold, original and made in France, the range comes in female, male and mixed portraits.
Far from the rules of marketing, these perfumes without dyes are presented in sober bottles. The perfumer wants to highlight the quality of the creation and the rare and natural raw materials that make it up. On the bottle, we find the organ on which the designer composed all her perfumes. It represents Isabelle's signature and invites fans to enter the fascinating world of French perfumery.Isabelle Burdel Parfumeur Créateur is a line of perfumes that emphasizes authenticity, creativity and showcases a unique French know-how.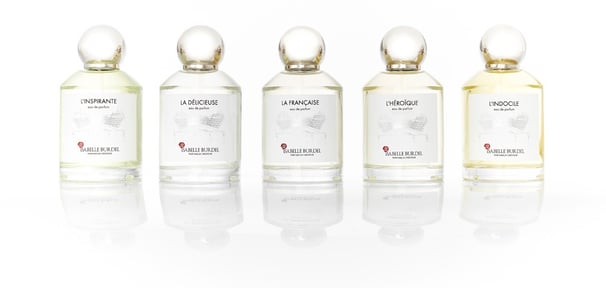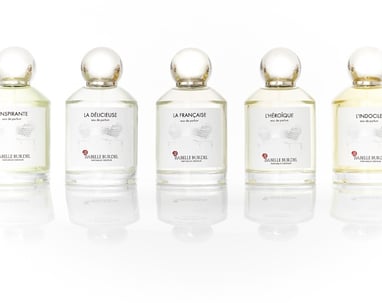 THE PERFUMES
The unique character of this brand rests on its original, bold, and French range of products.Isabelle Burdel celebrated 30 years in the profession by releasing creations from her private collection, just as an author might publish a personal diary. These perfumes created over the course of her career are true olfactory portraits.
In this new brand created in 2018, the creator highlights her perfumer's organ. Isabelle Burdel has used this same organ to compose all her fragrances from the very beginning. It represents the perfumer's signature.Moreover, in order to offer you perfumes of the highest quality, Isabelle Burdel composes her creations from rare, natural, and luxurious raw materials.
The perfumer-designer unveils five olfactory portraits: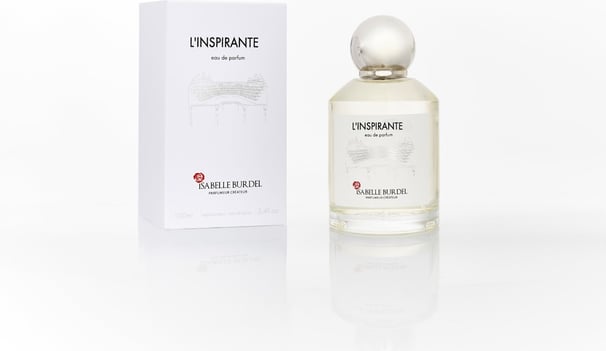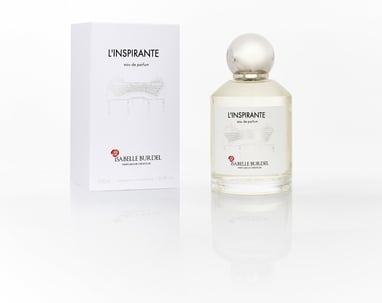 "L'Inspirante" is a sensual feminine perfume. The creator uses her favourite raw material, one that has inspired her from the beginning: rose oil. Isabelle Burdel revisits this emblematic flower, with its musky and delicately floral fragrance trail, by giving it a unique and remarkable identity.
Head notes: mandarin, violet
Heart notes: rose, tuberose
Base notes: musk, rose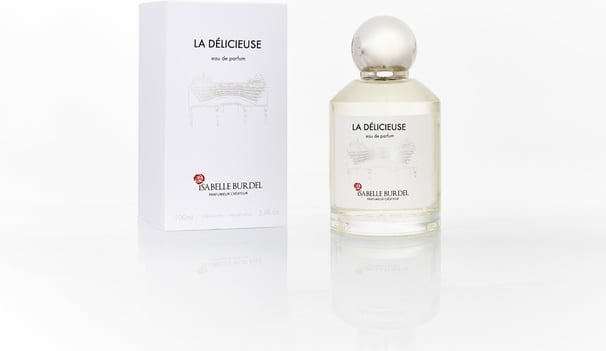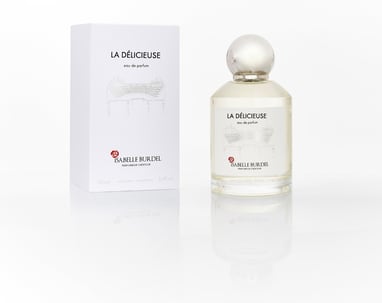 "La Délicieuse" is an original feminine perfume. Its unique fragrance trail subtly adds soft, powdery, and vanilla accents to the main notes. Cosy and captivating, this perfume will leave a long-lasting impression.
Head notes: almond, bergamot
Heart notes: rose, heliotrope
Base notes: vanilla, sandalwood, Tonka bean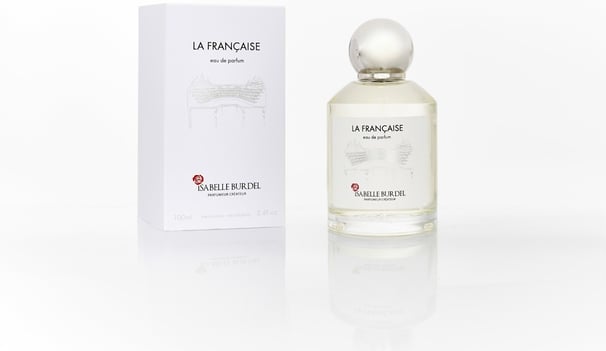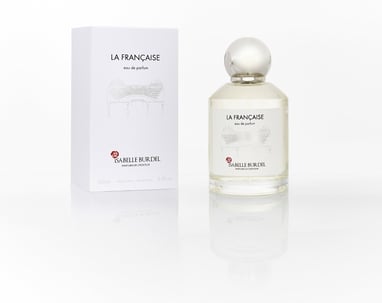 "La Française" is a perfume that represents independent women. The creator dedicates this chic and elegant perfume to free women. Modern chypre enhances the fresh floral aspects of jasmine.
Head notes: coriander, galbanum
Heart notes: jasmine, peach, rose
Base notes: orange blossom, oak moss, white musk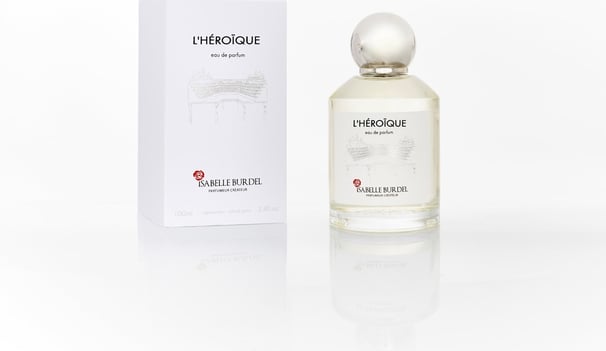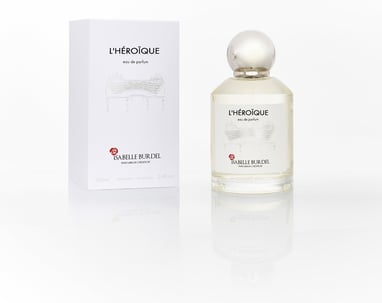 "L'Héroïque" is a fresh and woody men's perfume. This appealing fragrance releases citrus and spicy notes that invoke attractive modern heroes. Its fragrance trail is elegant and timeless.
Head notes: bergamot, grapefruit, blackcurrant
Heart notes: jasmine, cloves
Base notes: vetiver, Virginia cedar, amber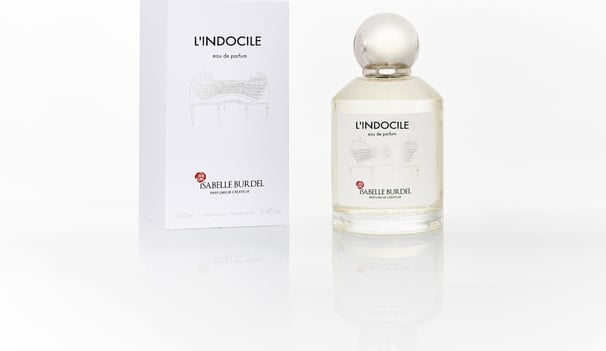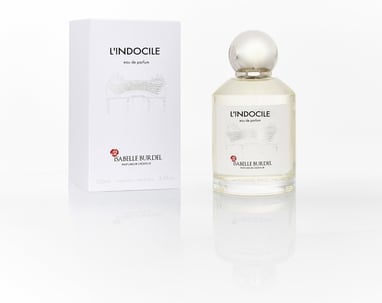 "L'Indocile" is an irresistible mixed perfume. Its touch of suede and violets lets you wear the fragrance like a second skin. This wild and bewitching perfume with subtle notes of leather is highly seductive.
Head notes: lavender, lemon
Heart notes: suede, violet, geranium
Base notes: patchouli, iris, amber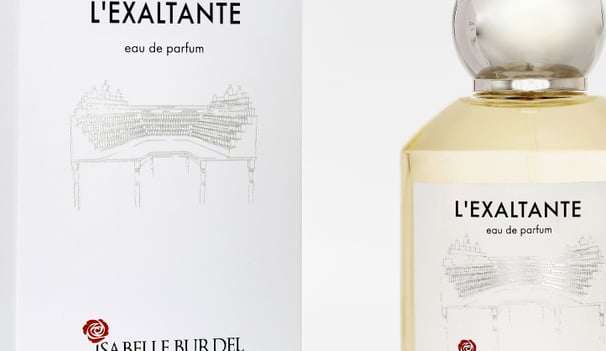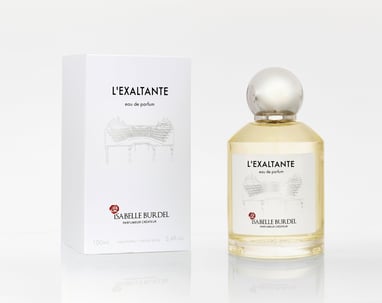 "L'Exaltante" is a citrus bouquet offering the invigorating radiance of Provençal nature with the incomparable trail of an eau de parfum.
Top notes: mandarin, grapefruit, mint
Heart notes: jasmine, pear, fig
Base Notes: Transparent Musks, Aquatic Notes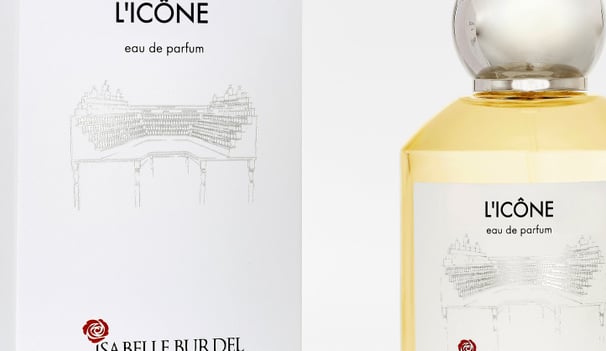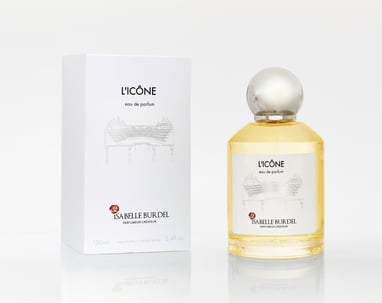 "L'ICÔNE" is the new fragrance An amber accord, sensual and enveloping
Head: citron, rosewood, apricot
Heart: jasmine, rose Base: resins, vanilla, sandalwood