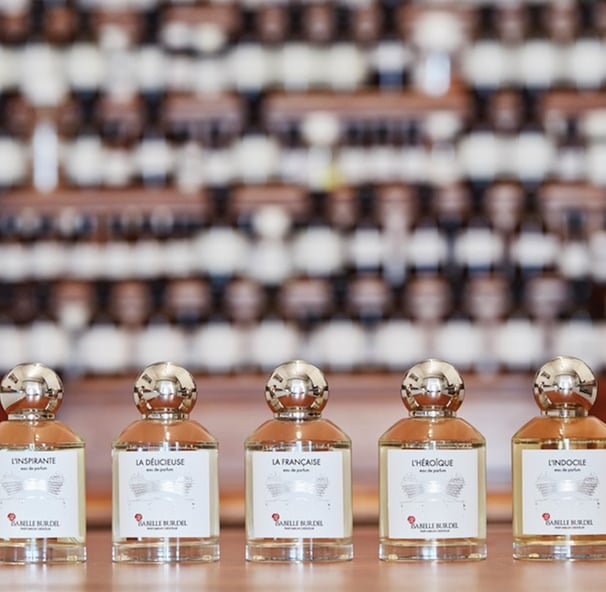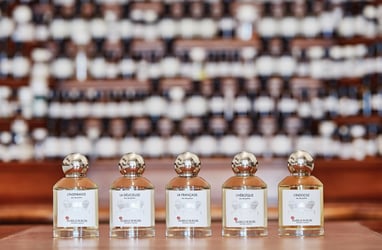 The art of perfumer-designer Isabelle Burdel draws on the long-standing tradition of French perfumery.
Commonly called a 'nose' in her profession, Isabelle knows how to employ her skills for companies and event organisations that understand the value of giving their venues a particular olfactory identity. Driven by her creative passion, Isabelle Burdel creates a unique atmosphere with adroitly-blended essences for everything from private homes to hotels that wish to evoke a subtle and unique atmosphere, to communications agencies that understand the importance of having their events associated with a representative fragrance, as well as for prominent figures who wish to stamp their personality on their environment with an unforgettable fragrance.
The perfumer has worked with world-renowned companies:
Maybach

The Hotel du Cap-Eden-Roc

The Grand Hyatt Cannes

Hotel Martinez

And many others...
Isabelle ensures that her excellence is available to you through a preferential customer relationship that includes different services:Creation of tailor-made fragrances and olfactory identities for businesses expertise, advice, and formulations for businesses and perfume makers events on demand and incentive workshops seminars ful filment of your boldest olfactory projects perfume is a signature; Isabelle is a creator who pours her artistry and soul into her handiwork.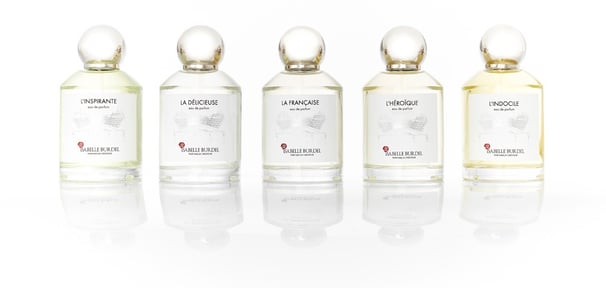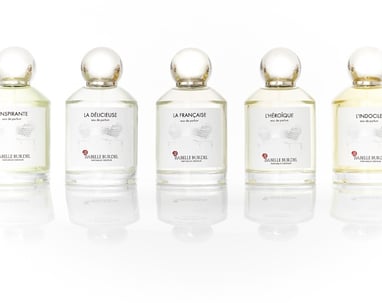 THE PERFUMES
The unique character of this brand rests on its original, bold, and French range of products.Isabelle Burdel celebrated 30 years in the profession by releasing creations from her private collection, just as an author might publish a personal diary. These perfumes created over the course of her career are true olfactory portraits.
In this new brand created in 2018, the creator highlights her perfumer's organ. Isabelle Burdel has used this same organ to compose all her fragrances from the very beginning. It represents the perfumer's signature.Moreover, in order to offer you perfumes of the highest quality, Isabelle Burdel composes her creations from rare, natural, and luxurious raw materials.
The perfumer-designer unveils five olfactory portraits: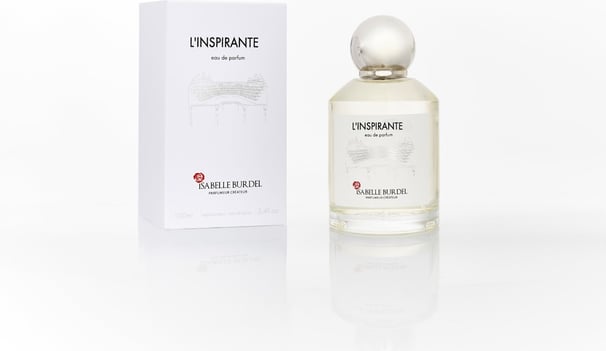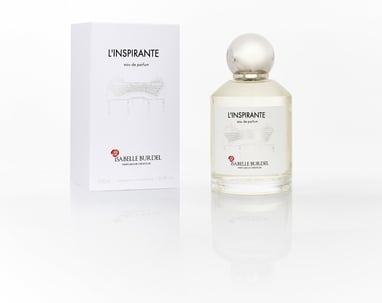 "L'Inspirante" is a sensual feminine perfume. The creator uses her favourite raw material, one that has inspired her from the beginning: rose oil. Isabelle Burdel revisits this emblematic flower, with its musky and delicately floral fragrance trail, by giving it a unique and remarkable identity.
Head notes: mandarin, violet
Heart notes: rose, tuberose
Base notes: musk, rose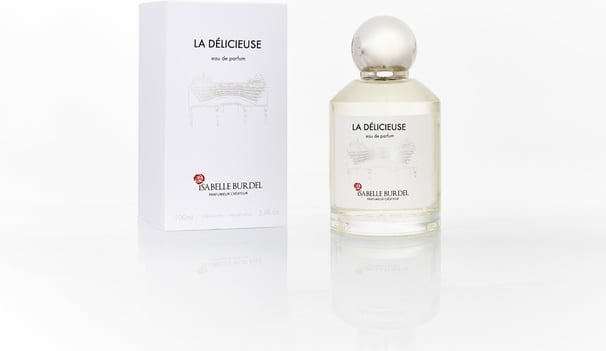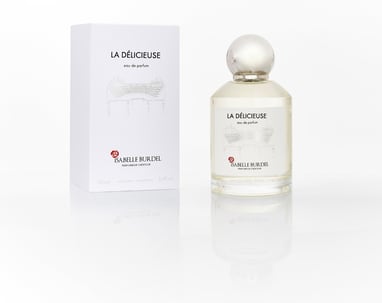 "La Délicieuse" is an original feminine perfume. Its unique fragrance trail subtly adds soft, powdery, and vanilla accents to the main notes. Cosy and captivating, this perfume will leave a long-lasting impression.
Head notes: almond, bergamot
Heart notes: rose, heliotrope
Base notes: vanilla, sandalwood, Tonka bean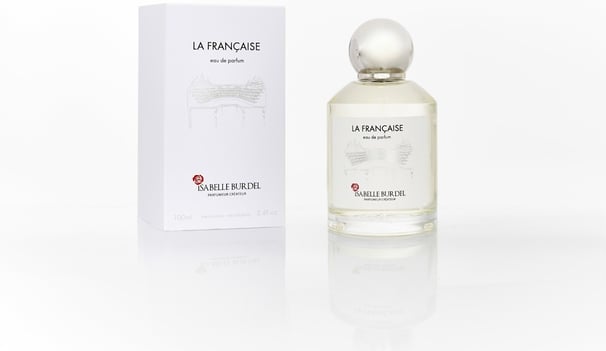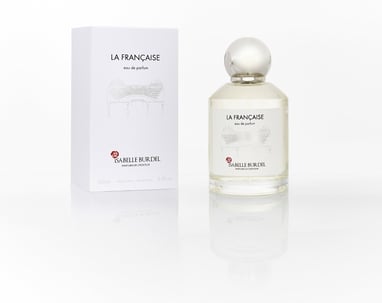 "La Française" is a perfume that represents independent women. The creator dedicates this chic and elegant perfume to free women. Modern chypre enhances the fresh floral aspects of jasmine.
Head notes: coriander, galbanum
Heart notes: jasmine, peach, rose
Base notes: orange blossom, oak moss, white musk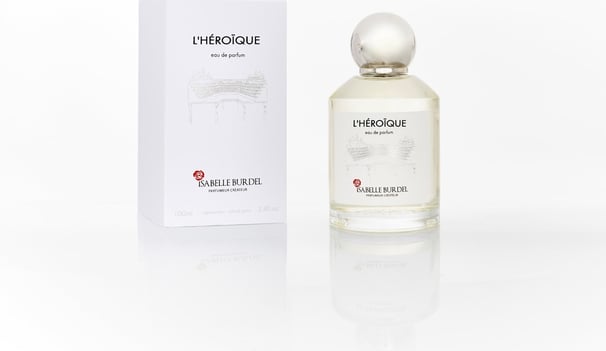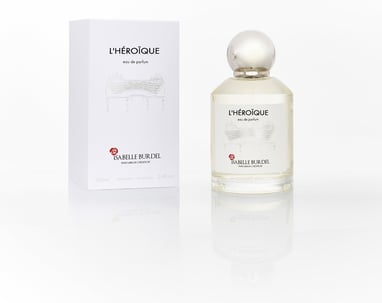 "L'Héroïque" is a fresh and woody men's perfume. This appealing fragrance releases citrus and spicy notes that invoke attractive modern heroes. Its fragrance trail is elegant and timeless.
Head notes: bergamot, grapefruit, blackcurrant
Heart notes: jasmine, cloves
Base notes: vetiver, Virginia cedar, amber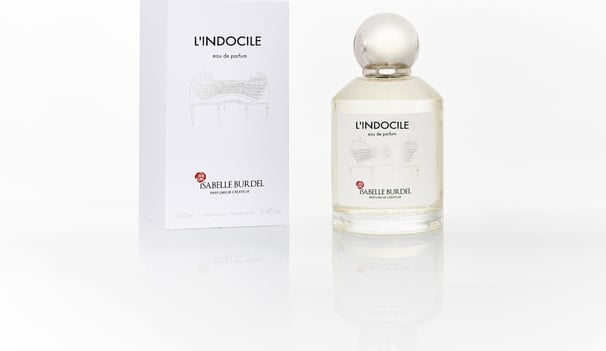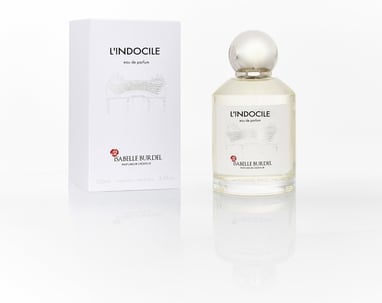 "L'Indocile" is an irresistible mixed perfume. Its touch of suede and violets lets you wear the fragrance like a second skin. This wild and bewitching perfume with subtle notes of leather is highly seductive.
Head notes: lavender, lemon
Heart notes: suede, violet, geranium
Base notes: patchouli, iris, amber